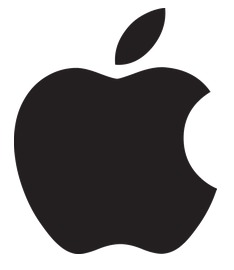 We use logos everywhere: on our websites, business cards, or in ads. It is the first thing visitors look in the website before they decide to leave or stay.
Logo is also where you show your value proposition. Therefore, it is a suicide for your business to use an imitation, cheap, or poorly designed lo
In this article, I'll give you logo design tips to increase your conversion rates and revenue. At the end, I'll recommend a service where you can get many designers work on your logo for your needs at affordable prices.
Here are the tips;
1) Keep it Simple
You don't need an illuminati logo which can mean thousands of things by looking from different angles or The Hobbit logo showing something different under moonlight. Keep it simple and straight to the point.
It can be symbol, word mark, letter mark, or emblem. But, I tend to go with a logo with a word mark or symbol attached to it. Let me give an example for both.
Facebook uses a word mark logo where you see white business name with a blue background. They use these colors throughout the site which creates a perfect fit with logo and the design.
Microsoft uses a symbol and a word mark with in their Windows 8 brand logo. Again, it is simple. Just blue text and a symbol.
In both logos, we don't see any complex fonts, symbols, or tons of colors. Successful examples of simplicity.
2) Include a Tagline
Facebook and Windows don't do it but they are not much in a need of tell people what they are doing. We all know what they do and what they offer. But we need to tell people about our value proposition.
Tagline helps businesses to communicate people by telling them what this is all about. It is a great way to summarize the benefits of your business to clarify confusions in potential customers' head.
Here are few examples,
"Broadcast Yourself" is a perfect slogan and tagline. It simply tells people that Youtube is a video site which you can upload and share your videos with others. It is also clean and simple as I explained in the first part.
Conversion Rate Experts is a company that helps website to increase their conversion rates. Their tagline is a perfect fit for their business since turning clicks into  customers is what they do.
3) Avoid Cheap Designers
All you need is a creativity and quality design. You don't want to end up with something like these:

Therefore, you wouldn't like to gamble with a 5$ Fiverr gig for your brand's logo.
Here is my recommendation for a logo design service:
48 Hours Logo
48HoursLogo.com is a logo contest website where you start a contest and receive logo concepts to choose one for your business.
Benefits are:
You receive many design concepts to choose one. You don't need to gamble on what designer's taste.
It is affordable to start a contest (29$)
You get all the files needed for online and offline printing. Normally designers charge you for those files.
Before you start, you can choose what kind of logo style you want: Type (abstract, symbol, initial etc), color, and concept.
You can check their website for examples on how their contests look and start one  for yourself.
Conclusion
Your logo represents quality of your business and has direct affect on conversion rates. Thus, you need to choose a classy logo which is simple, easy to understand, representing your business, and memorable.
If you liked this article, please share it (it helps a lot) using the social buttons below and don't forget to join my email list to receive notifications when I post a new article like this (I post three times each month).
Enes
&nbsp &nbsp
Related Posts